---
In March, schools abruptly switched to remote learning as school buildings across the country closed to stop the spread of COVID-19. While remote learning presented many challenges, it also offered countless opportunities to rethink school. We spoke with over 40 leaders from schools, districts, networks, and organizations around the country to hear what went well this spring, what they learned, and how they are planning for a fall like no other.

The insights and reflections from those interviews informed our latest publication, Maximizing Student Engagement & Learning: A Guide to High School Planning Amid COVID-19, which aims to help school leaders and their design teams as they craft the kind of learning environments and experiences that cultivate student engagement and learning. This guide covers six areas of practice – Teaching & Learning; Student Supports; Culture & Connection; Leadership; Operations; and Continuous Improvement – each of which has an accompanying set of recommendations and guiding questions.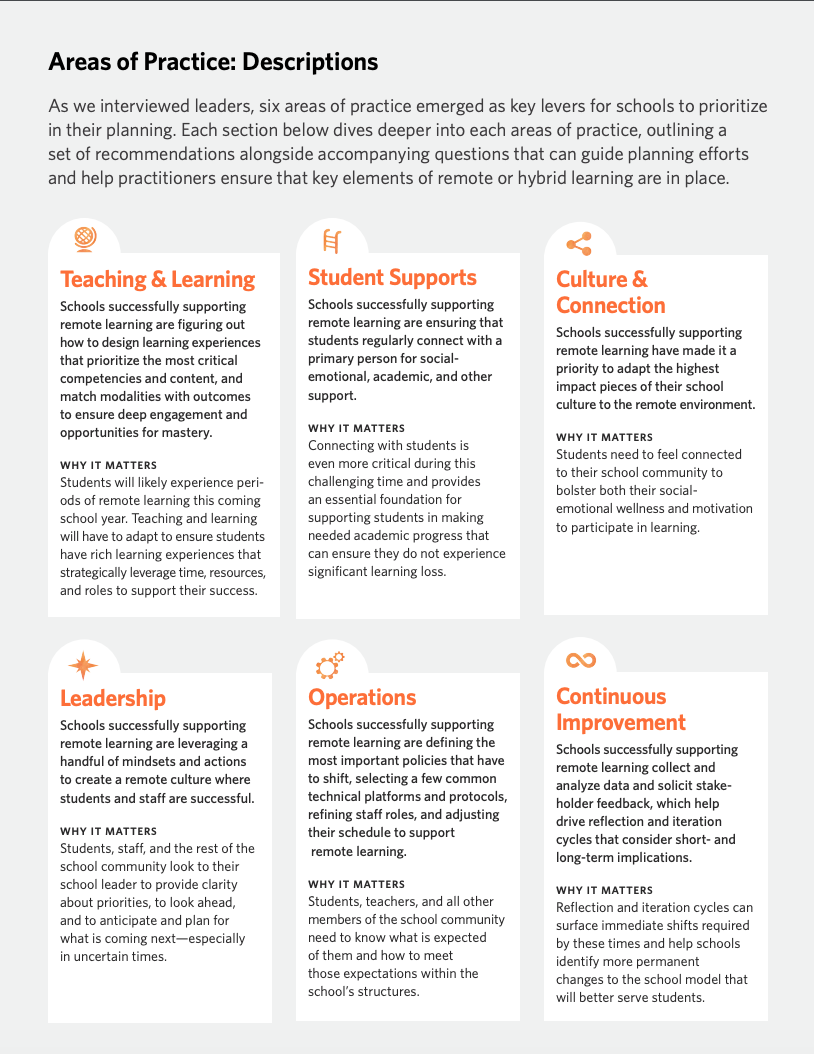 The need to reimagine school has never been greater, as remote learning can easily contribute to more inequitable outcomes. We encourage leaders to seize this moment as one of opportunity and innovation, especially at the high school level. It is out hope that this tool can provide a cohesive framework to organize and guide planning efforts for remote or hybrid learning in a way that mitigates learning loss, maximizes flexibility, and centers equity.
As we and our school partners learn more and the COVID-19 context evolves, we are committed to capturing and sharing our learnings. Please stay engaged with us on this journey and do not hesitate to reach out if you have any feedback, thoughts, or questions: info@springpointschools.org.
Read Full Article